Hi friends! I know I've been MIA for a few weeks, but that's what happens when you teach overseas and then fly back to the States for the summer- we hit the ground running! I don't want to bore you with the details, but I do want to share a great resource for teachers who are looking for
affordable online professional development courses
. My good friend and colleague, Anna, introduced me to
Learner's Edge
- have you heard of it?
So
Learner's Edge
offers courses to teachers who are seeking to continue with their own professional development, climb the salary scale, or renew their teaching licenses. You may take classes for graduate credit (or not), as well as earn a certificate or even a master's degree in a certain area.
I am fortunate enough to have a yearly professional development allowance from my school. Since I have a passion for literacy, I chose to register for the
Primary Literacy Certificate
which would allow me to earn 12 credits from Augustana College. I'm excited to learn new ideas and methods to implement in reading and writing workshop, plus earning those credits will adnavce me up the salary scale (never a bad thing!) The best part about
Learner's Edge
is that the cost of the certificate (four courses) is equal to the fees that other universities charge for just one online class! (books included!) How sweet is that?
Here are the courses I'll be taking:
Since they are online, I was able to select the order in which I will take the classes. I choose to work on the two writing ones this summer and will follow them with one reading class this fall, and finally the other reading class next spring. I'm currently taking "The Write Foundation" which focuses on how to implement the use of 6+1 Traits in writing workshop in primary classroom. I'm loving our text, 6+1 Traits of Writing, The Complete Guide for the Primary Grades, by Ruth Culham, and plan to blog about my reflections and response to it.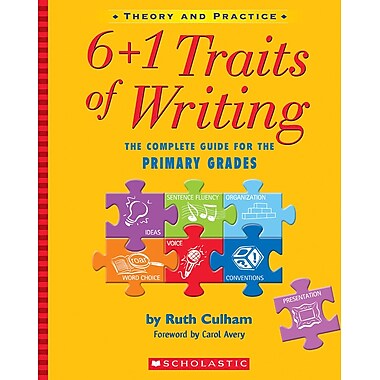 By the way, I am not receiving any compensation for this post- just passing on some helpful information! I'll be sharing more of my experiences in future posts!
Hope you are enjoying your summer!
Happy Canada Day
to all my Canadian friends :)
Thanks for stopping by,